26 Nov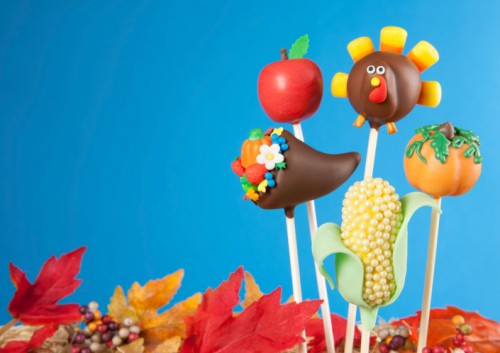 This entry has taken a few weeks to write.
Not because it's long (well, it is, but I'm pretty fast), but because things kept happening all through November that in a slower month all would have warranted their own lengthy write-up. A few things I've been working on and planting seeds on for a good long while (one of them for more than a year) finally started to bear fruit and all of a sudden I was busy tending to them.
These things definitely fall into the banner of "Good problems to have," but it's made summing up what's going on a little difficult. On the one hand, I'm thrilled that a story I was working on for a long time and a podcast project I was beginning to worry would never happen have finally gone public. I can talk about them without setting up expectations that don't pay off.
That said, I'm so far behind on putting it all together in context that they already seem like they're in the rearview mirror.
But it's still remarkable to me that those two projects, which just seemed impossible and daunting a few months ago, are now real. And then there was another goal of mine for this year, to write for a website I really admire. I'm now writing for them every week and couldn't be happier about.
Last week, I started a vacation for an unseemly amount of time due to not getting sick or taking much vacation this year and I'm working on making the last major thing on my year's to-do list, getting the novel I finished over the summer, into the publishing process.
That's a big one, a big, scary task that has been looming since the thing was finished. I didn't really have a guide for what to do next besides work on a second draft and start seeking a little bit of feedback. But publishing seemed like a whole other obstacle course, one I had no experience with whatsoever. So I fretted. And waited. And ended up doing not much at all and moving on to other things.
I figured out I was actually scared to even try to move it forward. The other things that have happened this month finally gave me the confidence to say, "Fuck dat noise" and to try even if it means rejection and doing some hard work on my own to make this happen. It never occurred to me, in all my worry since finishing the thing, that it might not necessarily be a series of rejections. Maybe someone will want it. What then? I never even considered that and skipped ahead in my mind to the part where it was already rejected and I was bouncing back from this imaginary turn-down.
I'll talk about that one more later when something has happened. Right now I actually am in the waiting phase, but if feels good to have the ball on someone else's court instead of spinning my wheels alone in mine.
Here are the other things that have happened over the last month. There's lots to share.
Francis Tsai
[Note: I wrote this part a few weeks ago right after the story was published in early November]
Things have been a little emotional around here lately.
Let me back up.
Everything's fine, the kids are good, there's no family strife or hidden personal drama I'm secretly alluding to.
The emotions were work-related. I was working on a story for a very long time for work, since summer, and it finally came time to write the story for an early November publication. The story got moved once when it became clear that there was no way I could finish it to run in September.
So here I was, at this desk, having worked on a million other things and procrastinated two work days away when I was supposed to be finishing this big story. I ended up here at home, at my desk alone, writing and writing and writing with a 50-page stack of typed-out notes and the Internet to help me double check a few things that weren't in the notes.
At about 2:30 a.m., I had a draft that was close to what I was going for, but in those hours I was finally locked in, finally putting words together that had only been little fragments in my head for weeks and weeks, I would write and go over the notes and stop and then start and write some more and in that process, reliving some of it and giving new life to other parts that weren't previously evident, I cried several times.
It wasn't bad, ugly, hurt crying, it was good, cathartic, embracing crying. It was seeing connections come together that I hadn't been able to verbalize before, putting together lines and quotes that had resonated with me before but now on screen, they felt more powerful. I would tell the sister of the subject late that I cried a lot not because it was a sad story, but because I was so inspired writing it.
Anytime I've ever written something that made me cry as I was writing it, the response has usually been good. It usually means I'm on to something and that I'm not just doing little dumb verbal gymnastics around the word court. It usually means that what I'm writing is more truthful than normal and that what's coming of me is making my body hum and my brain let loose.
It's good. It was good crying. But I was so glad when it was finished.
* * *
That's not the end of a story like that, of course. Even in that first draft, it was the longest single piece I ever wrote for the Statesman and it wasn't over.
My editor gave it a really good, thorough read and worked her magic to re-order some things to make them more clear and to resonate properly. (This is what a good editor does; I would not have seen these good moves on my own.) I answered questions and cleared things up in the story, I added a few new chunks based on a very late interview with a doctor and, the hardest part, was I worked with my editor on a new ending because the first draft felt incomplete and didn't land where it should. That meant making the story even longer, but I was given the rare leeway on this one of not really having a word-count limit.
We fixed, we tweaked, we tightened up, I cried one or two more times re-reading the drafts, and then, when the text was finally in a form we were happy with, I worked on other things like photo captions, uploading artwork, stressing about what the web presentation would be and helping make sure there weren't weird, stray errors that got into the online muck.
And then it finally, finally appeared online and in print and it was emotional all over again. For the few hours that it was out there and before I started hearing back from people who read the story or, most importantly, from the family who'd trusted me to tell their story, I was kind of a wreck. I didn't know what to do with myself; it was very much like going out in public naked, putting all of yourself out there, and hoping that the feedback wouldn't be, "Put that away, it's horrible."
The very short version is that the feedback was all positive. There were no glaring errors to fix, no hurt feelings from sources who felt they weren't portrayed accurately, no drive-by ugliness from online commenters taking pieces they didn't like out of context.
And then, after that very emotional weekend of waiting and expecting and hoping nothing went wrong, I felt happier, lighter, less stressed because it was over. Every other thing in front of me, all the other assignments still due, seemed so much easier and do-able in comparison.
So here it is. I'm really proud of this one and I promise it's worth your time. My Sunday Statesman profile of Francis Tsai, a remarkable artist whose family allowed me into their home to tell his story. There's also a photo gallery with some of his great art and lots of photos from Ralph Barrera. (The story is behind a paywall, but we have a 99-cent day pass. As I told people online when it ran, if you don't feel the story is worth your 99 cents, I'll happily refund you a dollar.)
And lastly, here's the video Ralph shot for the story:
Statesman Shots: a new podcast
The other big project was one that was hatched more than a year ago, as I explain in this Digital Savant blog post. Tolly Mosely is someone I'd been wanting to work with and we both loved the idea of doing a podcast together.
Because of how busy we both are, it wasn't something we thought we could produce/record ourselves, but with some help from the Statesman, it actually grew into something even more ambitious: an Austin-centric culture podcast that will also have a video component.
We recorded the first episode of a podcast called "Statesman Shots" (or just "Shots" for short) with special guest Joe Gross, a guy who knows a lot about everything Austin culture-related.
You can see a video below to give you a flavor of what the podcast is like or just listen to the whole thing here via SoundCloud or as an MP3/AAC download.
Other Statesman stories
I did a column about the future of consumer drones, which if you can get past the part about how some drones kill people, are actually super fun and make you want one if you get to see one in person.
Here's a video that went with the story:
I did a blog post following up on the column with suggestions from readers on how they'd use drones. Fun!
For Halloween, I debunked a bunch of scary technology urban legends involving stuff like laptop battery life and gadgets getting wet. Bonus debunking here on the blog.
I did a column on the ways that Dell Children's Medical Center is using apps and video games to help treat kids in areas including bedwetting and obesity.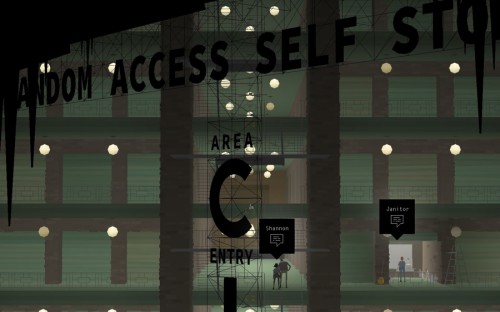 Last week, I praised the virtues of episodic games like Kentucky Route Zero (pictured above), The Walking Dead by Telltale games and also their new The Wolf Among Us.
And most recently, my annual holiday tech gift guide ran in the Statesman. Sometimes I try to stuff it with off-the-radar esoteric stuff, but this year, I decided to keep it simple since there are way too many options and a lot of my readers just want to have some of that mess narrowed down to nuts and bolts.
On Digital Savant Micro, we explained OS X Mavericks, talked about what's going on with Amazon MatchBook, introduced our readers to Twitter custom timelines, talked about a new concert-going app called "Jukely" and explained Bitstrips with the help of this visual aid: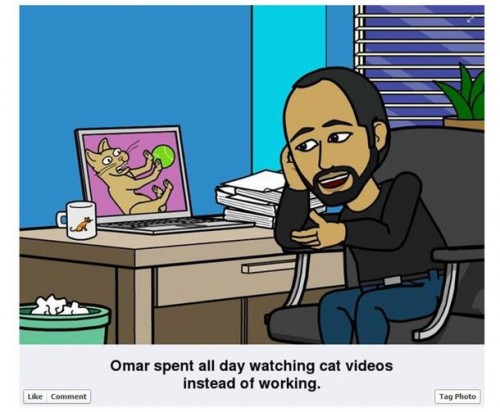 On Previously.tv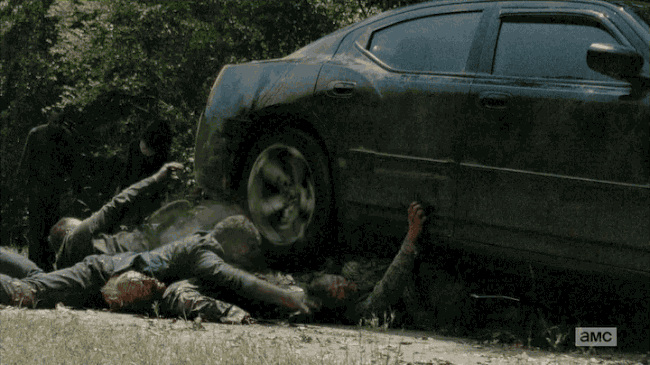 Still covering The Walking Dead and How I Met Your Mother for Previously, which has been a lot of work, but a ton of fun.
I've started doing a few animated gifs on the Walking Dead ones and really having fun with the "Particles" format.
Here are the recaps for Season Four's Episode 2, "Infected"; Episode 3, "Isolation"; Episode 4, "Indifference"; Episode 5, "Internment"; and Episode 6, "Live Bait" featuring a very worn out The Governor and Episode 7, "Dead Weight," which goes in the direction we probably knew was inevitable with The Governor. Only one episode left before the holiday break and then the show returns in February for eight more.
How I Met Your Mother has been more of a trudge, but I'm hoping it picks up toward the home stretch. New Show-O-Matic features were written for Season Nine's Episode 6, 7, 8, 9 and 10. The most recent, Episode 11, was all-rhyming and I wrote the recap accordingly.
It's kind of crazy how much great stuff goes up on that site every day. If you aren't reading, you should at least be listening to the "Extra Hot Great" podcast, which has been fantastic.
Space Monkeys!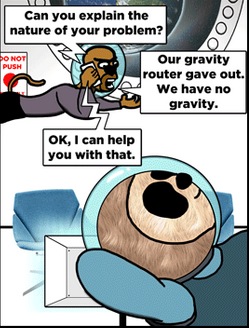 New comics!
We did one about the popularity of sloths on Etsy.
There was also a Halloween strip in which sexy costumes go awry.
Bobbo and Meany tried to terraform a planet the hard way.
The new Thor movie was discussed.
And most recently, gravity failed on the ship, requiring a call to tech support.
You can continue supporting the comic by following our space-faring friend on Twitter or Liking the page on Facebook.
And, you know, reading the comic itself.
Everything else
The rest of what's been going on I'll go over in some quick photos: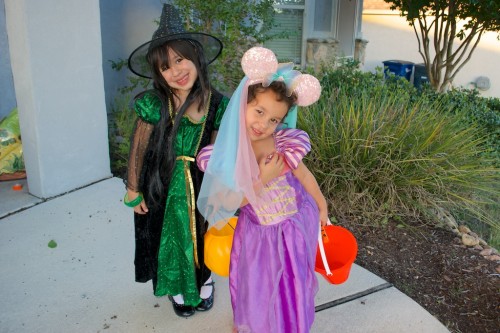 Our girls had a great Halloween. They dressed as a pretty friendly witch and a Rapunzel mouse. This was the first year that nobody cried over candy and costume woes or complained that walking hurts, so I guess they really are growing up.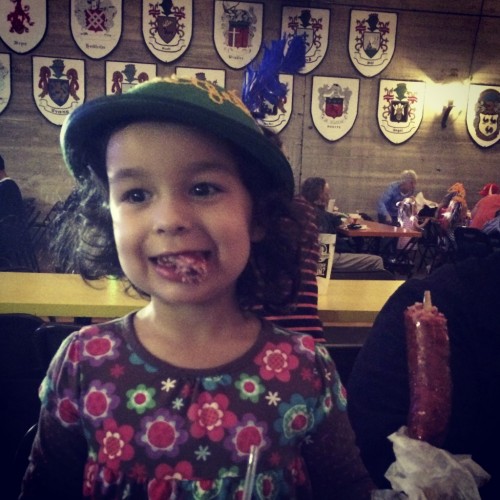 Wurstfest was great except for the part where I had a stomach bug and had to miss part of it (covered in the podcast). The girls went four times this year, which is a record for us.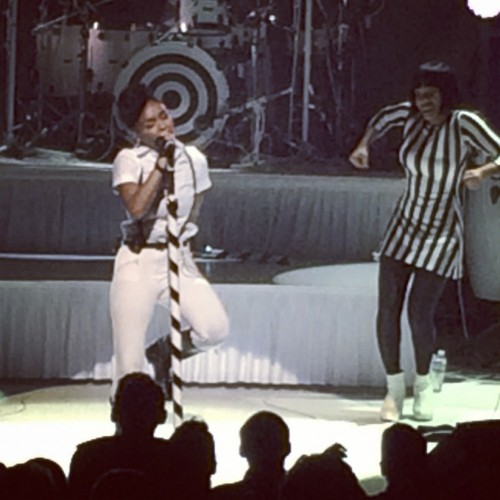 I got to see an amazing concert: Janelle Monae at ACL Live. My wife couldn't make it because it was on a weeknight, but my brother and I got to go and it was just an astounding concert. Here's a quick video. We had really great seats.
I also saw the Eric Andrew Show Live which… wasn't as great. I love the TV show, but the live show was just clips from the series and throwing things at the audience with a good stand-up comic opener and some audience embarrassment. Still a fan of Eric's comedy (and when the show was sold out when I tried to buy tickets, he Tweeted me back that he'd sneak me in. The Tweet got me in even though I never got on the list!).
Much more fun was Wizard World Austin. My wife and I went with our friend Andy and although we only got to be there for a few hours, we had fun people-watching. And the only money we ended up spending was on these two photo ops (and autographed photos):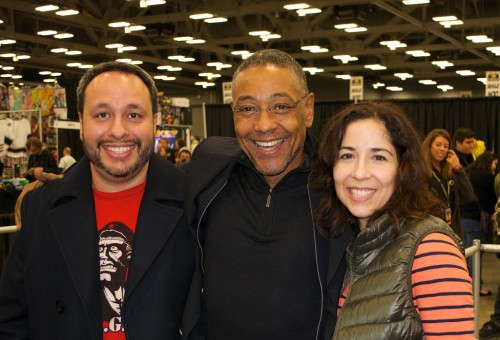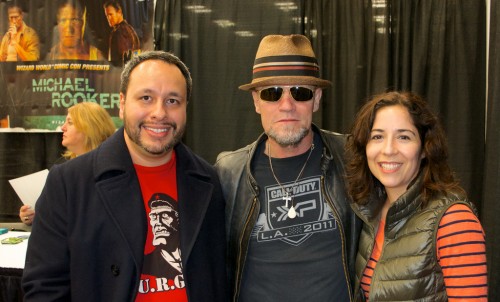 We missed Stan Lee, but we did get to eat some of his birthday cake: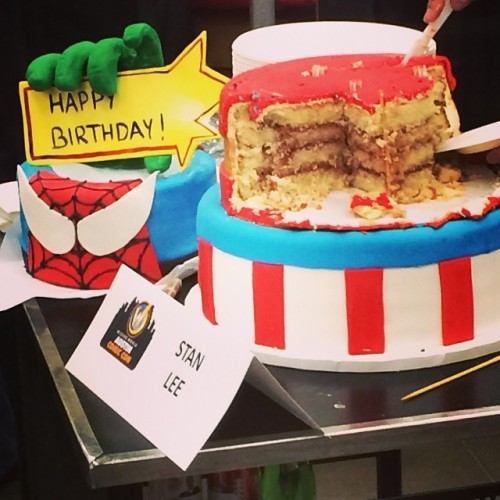 And that was pretty much late-October and November. I'm enjoying my vacation, but much busier than I was expecting. I hope your holidays are great and one of my goals (the same as earlier this year) is to post more often around here and not just about stuff I'm working on for other places. Hope to have some shorter stuff to share in December when things slow down even more.