3 Nov
<a href="http://video.televisionwithoutpity prix du viagra ou autre.com/player/?id=1365773″>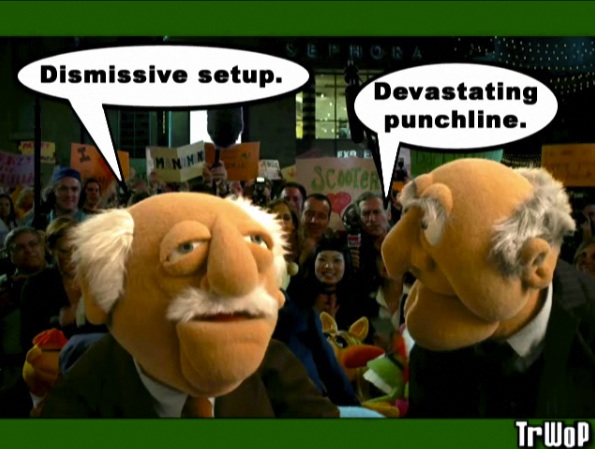 We're back! Season Four of Trailers Without Pity has begun. The first movie we're doing after our lengthy break is The Muppets.
I know there's been a backlash against The Muppets and a backlash against The Muppets and as we were doing this video, it made me a little sad to realize that I fell right in the middle; I just don't really have an opinion on The Muppets right now. I still find them funny when I watch them, but I don't go out of my way to seek them out and my kids haven't yet latched onto them. (Although Carolina's favorite thing to say right now is, "ELMO! ELMO! ELMOOOOOO!")
The first movie I ever remember my parents taking me to was The Muppet Movie. I don't even remember the movie, I just remember the experience of going and hearing my dad tell people how much he liked the movie, too.
So, I really hope the movie is good and maybe we'll end up taking the kids and they'll remember that experience someday. Maybe Elmo will make a cameo and that will really make it memorable for Carolina.
Video below: