12 Oct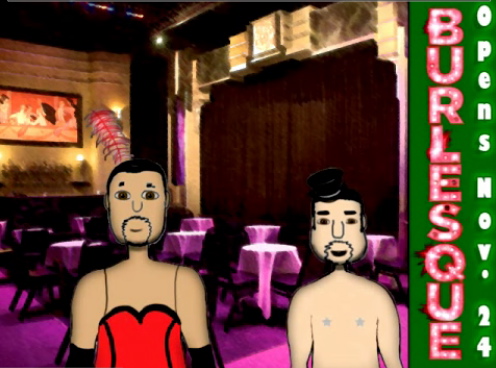 As is made clear in the opening seconds of our new Trailers Without Pity, we sure do like boobies, so it wasn't hard to muster up the … uh… mustard of enthusiasm for Burlesque, a Thanksgiving movie starring Christina Aguilera and Cher.
This is a movie I don't think I'd go see, despite the flesh and Stanley Tucci on display, but hey, if it floats your boat, have a great turkey day big-screen turkey.
You can find our video here.
Next, we're working on Tron: Legacy.