12/11/00
My past comes up and smacks me on the ass...
I went to Oklahoma City this weekend.
There's a lot I could say about it, too much in fact. I thought all weekend about what I would write when I returned home. I kept wondering what moments would make the funniest bits and what were the funny things my long-time friends said that could make it onto the site. I thought Really Deep Thoughts™ about my past, how far I've come and how strong the connections that were once so strained and tenuous have become.
And then I thought that maybe I should keep some of it for myself.
After all, introspection isn't really introspection when you're sharing it with people who want to smile over silly musings about donuts and financial advising.
But there's a few things I want to say anyway, I think.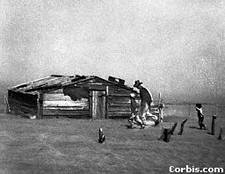 It's changed a bit since I left...

I left Oklahoma three and a half years ago for a couple of reason. I was graduating college. I missed my family; my parents and brother had already moved to San Antonio when my Dad retired from the Air Force. I was heartbroken and needed to get out of the place that kept reminding me of the woman I was in love with. There wasn't a place where I could work and be happy in Oklahoma doing what I wanted to do with my life. I got a good offer from a good paper in a good city near my family.

Leaving Oklahoma was as much running away as it was moving ahead. I was in a very bad place at that time, maybe the worst time of my life. I needed a big change. And I got that.

In the three and a half years since I moved, I've gone back a few times and a few friends (not enough of them, but a few) have come here to visit. I still stay in touch with the ones I was closest to then. These include my very best friends from high school, a lot of people I went to school with and worked on the campus paper, The Oklahoma Daily, with in college and even a few exes who have become close friends through correrspondence.

So on Friday I headed back for the weekend. It had been almost a year and I missed my friends very badly. I wanted to see them before things got crazy with the holidays. I wanted to reconnect and assure myself that even though the e-mails had dwindled and phone conversations had bottomed out, that these people weren't disappearing. They were still there. They still existed. They still loved me.

The trip was long, but useful. I always like those five hours on the road to crank up the music, sing loudly and clear my head. It's an emotional journey. I have very strong emotional ties to that place. It was the place where I started on this career. It was the place where I had my first real relationships. Oklahoma was the place where I grew up as a writer during the Oklahoma City bombing. There is an almost tangible weight that presses against my heart when I cross the Red River. There aren't many streets or buildings in Norman or in Midwest City that don't contain traces of love, laughter or loss for me.

I picked a bad week to come — everybody seemed to have plans for the weekend that would limit the time I could spend with them. I made more than a dozen phone calls on the road to people trying to track everyone down and arrange a meeting of some kind (dinner, lunch, maybe), but everyone had things to do.

I came into town and headed straight to Tiffany and Taylor's. I finally met the famous Mr. Jack Henry Wilken, six months old and very tall. He is so adorable and obviously has a superior intellect than any other six month old. He didn't mind me clumsily holding him and he was a gent throughout the great Mexican dinner we had.

I brought two boxes of Krispy Kreme donuts. If I hadn't, they would have gone stale at home, but after the Mexican dinner and a fantastic pastry desert featuring (I kid you not) Pineapple Ice, we were too stuffed for donuts. But know this: I am not above pimping Krispy Kreme donuts across state lines.

I spent the rest of the night with my friend Jeremy (not the same Jeremy who told those vicious lies about my eyesight last time), who has a band called The Revolve. I missed their set, but did get to hang around with the band afterward.

The rest of the weekend was spent running from place to place, trying to see as many people as I could. I saw Rocksye, my first serious girlfriend and high school sweetheart. She'd just moved back from Japan and we hadn't seen each other in over five years. I got to meet her four-year-old, Ethan, and we talked a lot about where our lives have gone and how we've both changed.

I met up with my guy friends (four of the five of us who were best friends in high school) and we had some beers and just sat there joking around for three hours.

On Sunday, my friend Michelle and I, who'd worked together in college and had both covered the bombing, talked and talked. I didn't want to come back, even though it was getting late and I knew I'd be doing a lot of night driving.

The amazing thing was how quickly the connections are reestablished. How what seemed to be lost and maybe dying, quickly became vital and relevant. These are people I'll always love. People who are a good chunk of who I am and where I've gone in life. They matter to me and it only takes being in the same room to understand how significant they are to my orbit.

I came back exhausted, but happy. I didn't see everyone, but I spent almost the whole weekend (when I wasn't driving around lost in a city where I'd forgotten much of the geography) with good friends. I even got to stop at the Daily Sunday afternoon. I peeked into the new offices, which were empty and dark. I could see two issues of the paper that had been framed and posted on the walls. They were both from the years when I worked there, issues that I clearly remembered being a part of.

I've been told that I worry a lot about what I'll leave behind. It's the reason I write, the reason I probably work where I do and a good chunk of why this Web site started. I believe in permanency. I believe in trying to leave a mark whenever possible. And it affects me when, in all the change and flux, something still stands showing that I was there, at a place and time.

I wanted to post pictures from the trip, but that probably won't happen today — promise I'll do it next time.
---
Bought in Oklahoma at a used CD store where I found a fantastically good bounty:
Duets soundtrack -- Don't ask. Rebecca really likes the duet between Huey Lewis and Gwyneth Paltrow.
B-52s -- Time Capsule. All their greatest hits. Great find.
The End of Violence soundtrack -- Great stuff. Bono and Sinead 'O Connor duet. Los Lobos. Michael Stipe. Ry Cooder. A total keeper and it was only $4.99.
Songs in the Key of Springfield -- It even comes with a 250-piece puzzle.
PJ Harvey -- Four Track Demos. Also $4.99. My goodness, what a cool find.
---
Wendi loves me, ya'll. And in doing so, she ratted out my dirty little secret.
You know that explanation about why I started this site? It's bullshit. The real reason I started Terribly Happy was to woo Wendi. The notify list? A sham. Links? They were mere misdirection.
I have geared everything on this site to appeal to Wendi's romantic/genetic makeup and to fill her with a love she even now does not fully understand. And I think I did a kick-ass job, if I may say so.
I will keep you posted on the torrid details of our hot love affair. Needless to say, it is a dirty, dirty thing whose details will be broadcast regularly.
(And as for the switching my personality into someone's body -- let's just say that won't be necessary. Bwah ha ha ha ha.)