28 Jun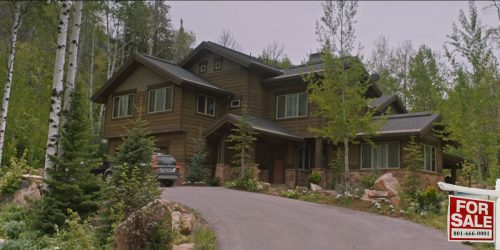 Dear Mrs. Fentonwick:
Thank you for your interest in the property at 129666 Paimon Lane. We're thrilled to have this gorgeous house on the market after a lengthy delay and I'm happy to address the questions your client has sent since we met at the open house last week. I'll answer them in order:
The house is not currently zoned for a school district. It was previously in the Salt Lake City School District, but the zoning was redrawn a few months ago with the property just out of the boundary. If this is a problem, we can petition the school district, but in the meantime, I'm happy to provide a list of private tutors and private schools in the area. This might be a good opportunity to consider home-schooling as an option!
I'm embarrassed about the dense trail of ants in the hallway your client walked into at the open house. We contacted pest control immediately and I am enclosing a receipt for that work. The swarm of flies was also cleared from the attic.
Since the open house, all markings and candle wax pools have been removed from the interior of the treehouse, as we discussed. The religious group that was using it for small gatherings has since relocated to its own church and did a thorough job cleaning.
On the matter of the 1/12-scale miniature houses and dioramas your client asked about: good news! Any undamaged works left in the house by artist Annie Graham will be included with the home. Since her disappearance, the art gallery she was working with dropped its request for the pieces, and they will remain on the property with the exception of "Charlie Decapitated," "Quicksand House," and "Family On Fire," all of which are still being held as evidence by the sheriff's department.
There are no longer any bleached, naked people lining the bushes alongside the house. We have asked those individuals to leave informing them that heads would roll if they stuck around, and so far, they have respected the request.
We were unable to remove the leather-bound notebook from inside the fireplace. It's stuck pretty firmly in there! Please consider this a conversation / art piece.
The looping symbol that is carved throughout the house and on some of the remaining furniture is obscure, but we believe it's Gaelic for, "Good luck and good fortune!"
The welcome mat at the front door is included with the house. Very fortunate that "Charles" is your client's name as well!
If there are any other questions about the home, the treehouse, or the surrounding property, please don't hesitate to contact my office. This unique, rustic property is a steal and I'd appreciate it if you could convince this family to buy the house! I haven't slept in weeks.
Sincerely,
Shonda Conroy
Eighth Circle Realty