17 Nov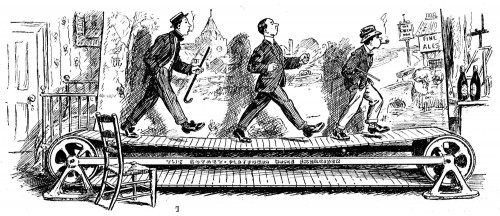 Things went awry.
The plan with this blog, what it has come to, is me telling a little story, a mini-essay maybe and then launching into all the stuff I've been working on since the last blog post. This blog started back in 2000 (!) with the intent of just being the place to put all my online stuff so I wouldn't have to go hunting around the web for it later.
It still serves that purpose, even after all the changes to the online world, from online journals to blogs to microblogs to whatever the Hell it is we're calling what we do on sites like this these days. I still need a place to park all the things I want to be able to find later if I need to find them. And if I can entertain or Say Some Stuff along the way, all the better.
But this blog is not my main gig, not even close, and hasn't been for a while. If I lost my job tomorrow, you can bet it would be my first rallying point of retreat. But I've been a bad combination of busy and lethargic, manic and exhausted, barely hanging on with some deadlines, way far behind on other important ones, and it's easy to get paralyzed and discouraged and Why Bother/Who Cares? about it all. I don't like that and this blog was making me feel that way because of a post I've been working on, quite literally, since September.
And it's not even like a great blog post, not a "Wait till you read THIS shit!" masterwork manifesto. It's just a blog post full of links and stuff I've been working on and cute photos and that sort of thing. But here's the thing… that blog post kept growing. And growing. And every week, as I wrote more stuff and recorded more episodes of Statesman Shots, this work-in-progress blog post couldn't keep up with the stuff I wanted to put in it.
So I feel behind. And further behind. It got to where it was basically Lucy and Ethel with the chocolates conveyor belt. I used to think that bit was kinda funny. Now it haunts every waking moment.
Rather than continue to try to whip up this gigantic thing that has built up into an impossibility in my mind, I'm going to take the easier route and try to GTD this shit into submission.
The blog post, this gigantic thing I have been afraid to tackle in anything more than feeble late-night attempts, is going to be broken down into its core components. Will it be complete as I wanted? Who the fuck knows? Will it all make sense? MOST LIKELY NOT! Will I be a little saner doing it this way, spreading out the labor over a few nights? I sure hope so.
How will it be divvied up? I think tonight's post, the first of four or five posts this week, is going to be the little mini-essay I was working on. That's coming up here in a sec. And after that, I'll probably do a post just about all the stuff I've been doing at my day job (exciting!) and about some news I want to share about some radio stuff I'll be doing soon (also exciting!). I want to do a post about Statesman Shots because these blog posts have sort of been sort of serving as an episode guide in lieu of one on our actual blog/site.
What I said earlier about having a place to park all my stuff? One thing I have learned from being in a big media company that lives on the web is that you can't trust that stuff will always be around. Things you worked so hard to get online have a way of just disappearing before you know it, and I've always taken it upon myself to catalog it all here, even if the links may one day rot and dry out.
I'd like to do a photos post because in these two months, everything from Halloween to Wurstfest to The Daily Show in Austin have happened.
And I hope that by the end of these few posts I figure out how I'm going to do this in the future (or if I'm going to) because clearly my current model is unsustainable.
But enough complaining. Here's the thing I wrote a few weeks ago that now feels oddly distant, like some other dude wrote it and asked me to edit it. And I guess that's really what it is; Past Omar is asking Present Omar to take the wheel and get this thing published.
So I'mma do that. And then post a bunch of other stuff in the next few days that has been building up.
That first post follows:
---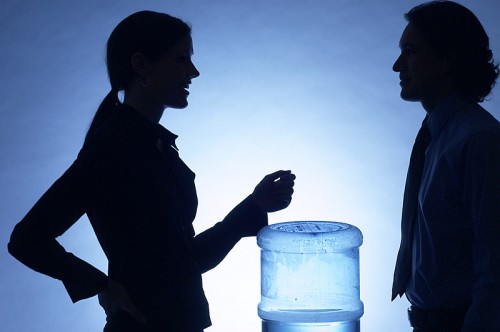 It's hard to say where my head is these days because I've done such a good job distracting myself by being really busy.
I don't do well with inactivity, and I know that's a little bit of a problem, but I swear I sleep better, eat less and overall am less anxious when I'm busy with things I not only have to do, but want to be doing.
And some would call it overextending, but I rarely get in over my head with stuff when it comes to writing assignments. I may stress out a little, but I always remind myself that I've been here before, under the pile, typing my way out at full speed.
But despite the being busy, I've been a little out of sorts mostly by proxy. I have one friend whose marriage is very close to ending and I've been asked for advice on a subject I really am no help on except as a cautious voice of logic and safety. I have another friend who is leaving a job they are closely associated with and although there are happy faces put on the situation, I know there's a lot more to the story and not all of it is good. And then another friend was hit with a sudden breakup. Maybe it's the fall shifting into winter, but I was seeing a lot of sudden dissolution all around me.
I don't like involving myself with other people's dramas. I don't seek it out and it certainly doesn't give me a thrill like it might have in my 20s when other people's personal lives were fodder for the imagination and got the writing wheels in motion. These days, I mostly just hurt for the people I care about and hate to see them going through bad stuff, especially when it's past the point where anything can be fixed or salvaged and they must move on.
It's different in that these are friends who specifically sought me out to talk (and trust me, it's nobody you know so I'm not spilling any secrets here). As much as I worry that I could make things worse with bad counsel, I think I'm at least a good listener and that's probably what's needed most in all three situations.
These  situations, though, made me aware of how little interaction I typically have with friends about these kinds of things. When a friend gets divorced or engaged, I usually hear about it on Facebook. When a co-worker is going away, I learn in a staff email. I'm not really plugged in to gossip channels anymore, but more than that, I find I have very few friends who confide these kinds of things in me anymore. I've wondered if people think I'm too busy to listen (a valid concern) or that I've just drifted too far away from friends who once considered me a confidante.
It's not like I stopped making friends when I turned 30 or something; I have new creative partners and friends who I discuss things with. I'm not a hermit, I don't shut myself out from the world.
But I'm not too old to remember a time when it felt like I knew so much about the private lives of my friends and co-workers. Way more than I really wanted to know, but certainly enough to feel connected to the comings and goings of people's lives. I wasn't always so out of the loop.  Or maybe I was listening more intently back then.