13 Jan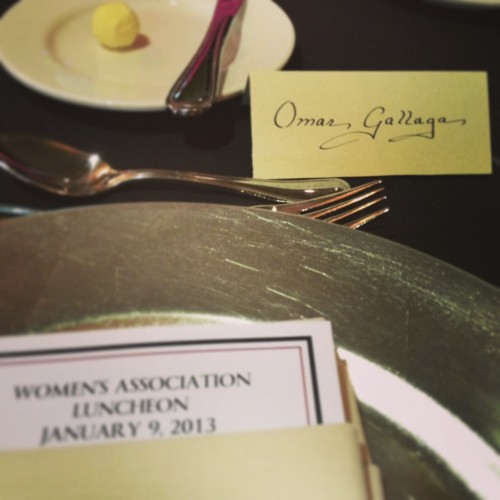 Hello!
The last time we talked, we had just announced the re-launch of "Space Monkeys!" and I was about to go back to work after a lengthy vacation that was both stupid-lazy and incredibly productive. Those were good times.
Things settled back into the work groove where a lot of things are up in the air as more changes (these are positive ones, I think) come our way. Our newsroom is getting remodeled, so there is exciting new carpet to look forward to and I'm almost caught up after being really far behind on emails and column ideas after I was away.
At home, I've tried really hard to keep up the momentum that started at the end of 2012 to move forward into this year a bit spring-loaded. I feel like I stumbled creatively in 2012, especially the latter half of the year, and since November, I've really been pushing to get back on track.
That's been going well. The comic re-launching has given me something recurring to focus on and the two other things I'm working on (three if you count a March sketch comedy show I'm helping write for Teatro Vivo) have kept me writing every night instead of crashing out, watching TV or wasting time playing iPhone games.
Usually when I'm working full time, I have to be mindful to save energy to do the things I want to do on my own. Lately, it's been the opposite. I'm trying to maintain my energy and focus at work to match the things I'm suddenly really excited about on the writing-for-me side.
Just producing pages every night makes me feel like things are happening and getting done, even if they're pages that only one or two other people get to see right now. That's OK. I feel like I'm building a little bit at a time and I can see the structure of what's being made. That helps immeasurably to keep me going.
At work, I've had two columns run since I got back. Last week's was a how-to on getting rid of duplicate files (songs, documents, photos) you probably don't need to save space and keep organized. Tomorrow's column is a sum-up of the big Consumer Electronics Show in Las Vegas (which I did not attend because except for SXSW Interactive, I don't do those gigantic press release-driven expos anymore), giving percentage odds on whether a lot of the technology will really matter in our lives this year. I'm proud of that one because I was able to get like three poop jokes into one paragraph, which I've never been able to do in 16 years at the paper. Times are changing, I think!
The Digital Savant Micro features recently were a piece defining the game "Minecraft," which apparently every pre-teen is mandated to be playing right now, and one running tomorrow offering advice on how to clear off and donate an old PC
I also had a few updates about SXSW Interactive (Aisha Tyler is coming!) on the work blog.
And I spoke at a country club to a women's group about technology which was, no joke, perhaps the highlight of my week. (Photo at the top of this blog entry.) It is very nice to be treated like a visiting dignitary by ladies who lunch and the food they serve at these things is no joke. It was nice to make those connections and they told me if I ever have a project or book or something to promote, to please come back and share it with them. "How do you feel," I asked, "about comics detailing the comings and goings of homicidal monkeys from space?"
I'm pretty sure they love me.