11 Jul
You know what this blog post won't have in it? Dead cats. You're welcome.
So, how are you? I am good. I am fine. Things are finegood.
It's been raining this week in our part of the world, breaking up what is usually an unbearable, dry, stultifying, soul-reapening summer season into something pretty manageable. The (relatively) cooler weather and season slowdown of life in general has made for a really mellow week.
But work does not stop, of course. It only seems a little slower for me right now because I'm caught up on most stuff, trying to work ahead when I can. I beat a set of three small freelance deadlines by several days, which never happens. I looked around my home office expecting to be presented with a polished medal or a crown of flowers of some sort, but none of that materialized. When I looked around the room, it was still empty, the deadline beaten its own virtuous reward.
What a fucking shitty reward.
Anyhoo! Time to catch up on the stuff I've been writing the last two weeks. The two big ones, the Digital Savant columns where thusly:
I wrote about "FOMO" or "Fear Of Missing Out," an Internet-borne affliction I suffered (I'm proud to say mostly in silence until now) when Radiohead played two shows in Austin, including a long-awaited Austin City Limits taping that I had to missed on account of I wasn't invited. Yes, it still stings.
This week's column was about protecting your digital gadgets (phones, e-readers, tablets and the like) from the scorching sun, the gritty sand and the remarkably wet water.
We also introduced a new weekly feature in the paper that I neglected to mention before called Digital Savant Micro. It's a bite (or "byte!" Ha! Sorry!)-sized little article where we define one term, answer a question from a reader or offer a quick tip or event information on the front of the Life & Arts section. The ones that have run so far include the definition of "Retina Display," an alert about the SXSW Interactive Panel Picker, a definition for "bandwidth throttling," and tips on what to do with a failing laptop battery.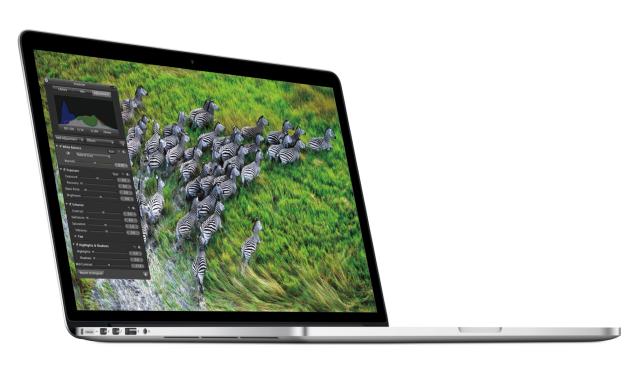 Seperately, I reviewed Apple's new Retina Display MacBook Pro. Do I recommend everyone go out and buy one right now? The answer… may surprise you. (It's "No.")
I have some pieces coming up about organizing and storing your digital photos, and something else that's much darker and harder to discuss that I'll hold off on sharing until a little later.
Let's see, what else is going on… I finished Messy, which I really enjoyed; am currently reading Suffering Succotash, which is making me laugh and learn a lot.
Been watching, in no particular order, America's Got Talent, The Eric Andre Show, Metapocalypse, Bunheads, Louie, among others, and gearing up for Breaking Bad, which is my favorite show currently on TV.
We caught up on some movies, including Brave (really, really good), Horrible Bosses (funnier than I was expecting), X-Men: First Class (great for an hour and then baffling and shitty toward the end).
See? Mellow. Spending lots of time with the girls, lining up all my writing stuff for the fall, trying to keep up with work until I go on vacation in August.
It's a good summer so far. Face-melting heat index so far surprisingly low.