17 Feb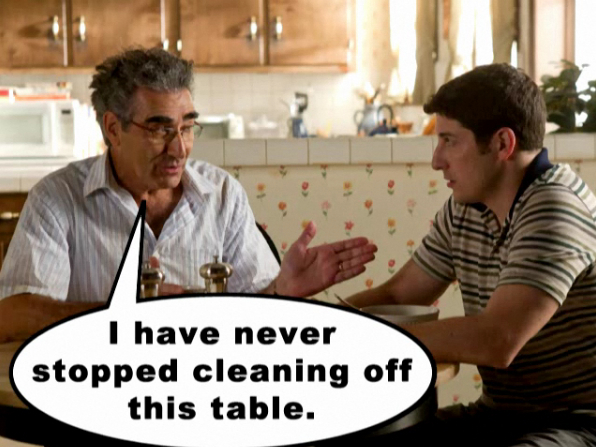 If you made a 1990s time capsule and asked me to put 100 things in it, I'm not sure I would have even remembered to put American Pie in there. It's one of those movies that was a thing at one time and now it's not really a thing at all other than a thing that happened and that we all sort of forgot about despite its wide influence and Zeitgeisty moment.
Which I guess is a good enough reason to bring it back for at least one more go-round, but as we say in our new Trailers Without Pity video, American Reunion seems kind of desperate and unnecessary. The fact that they got all the original cast members back kind of says something about their availability, you know?
My own 20-year reunion comes up next year and that just seems like an insane, unimaginably large number. I'm old, I just realized. Next time: we'll be doing Avengers next.