8 Aug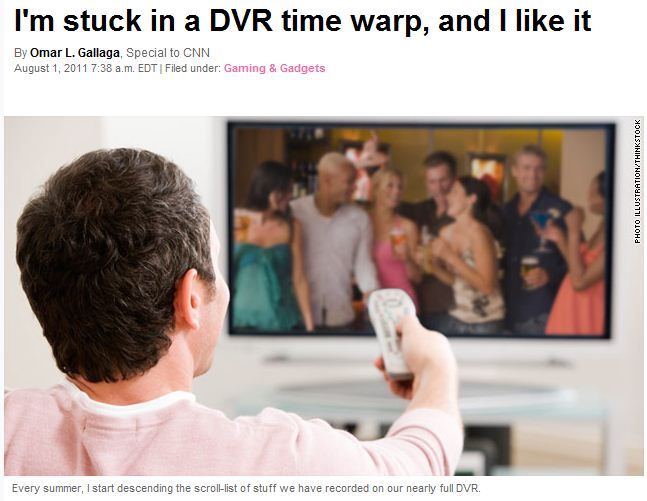 Every year, it's begun to feel like since I moved to New Braunfels in 2004, I complain around August or September that I felt like I missed the whole summer, but that's probably because I haven't thought to quit my job and be a river bum all summer, tubing all day and sleeping outside staring at the stars all night.
Come to think of it, that sounds kind of crappy, at least the sleeping outside part. Where would I plug in the HEPA filter?
Instead of working on my (not really in need of help) tan, I've been mostly indoors, working, and this last week there was so much output I began to feel like I should just stop talking for a little while. The week began with a new CNN.com tech column that I pitched when the summer started and I saw that my DVR was about to make for a steep climb for the next few months. It's about how much old crap we have hanging out in our digital video recorder and the stuff you notice when you're digging back through months or years of old programming.
My Digital Savant column is rolling along. My second weekly print column was a list of intermediate/advanced tips for Twitter now that it's matured quite a bit since the last time we did a primer on it, back in 2008. Really good reaction on this one and it got passed around quite a bit on the social media sites, especially on Twitter itself.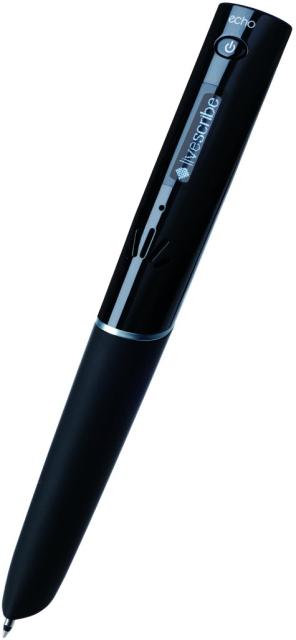 The third column, which runs in tomorrow's paper, is about the Livescribe smart pen, which I've been using for the last few months. It's replaced my old digital audio recorder and notepads for taking interview notes and I'm surprised more reporters aren't using something like it. (Or, really just it. I'm not aware of any product that does exactly what it does.)
I also had a story run in the paper last week about Spotify, the online music service that recently arrived in the U.S. I'm still using it, but still not sure what I'll do once the Premium trial runs out this month. I'm not sure how much I'd like it if I couldn't use the mobile app and I'm not sure I can justify $10 a month on music given that I already pay for Sirius XM and carry my entire music collection with me on my phone every day. I ran a long blog post with all the comments that readers and social media friends shared about their thoughts on Spotify.
I also had two pieces in the paper about South by Southwest Interactive raising its rates for the 2012 fest.
Despite all the output, it's been feeling a little lazy here, at least at home. We've got a break from videos for a few months, a writing project I'm working on with a friend hasn't really gotten off the ground yet and apart from working on some jokes for a friend who's hosting an event and very short iPad reviews for Kirkus, I've mostly been spending my nights catching up on Breaking Bad (only about 7 episodes left and I'll be up to date!), reading some books including the first three volumes of The Walking Dead, finishing off the last book of Y: The Last Man and savoring Spoiled, a really well-written and hilarious young adult novel by The Fug Girls.
As much as I'd like to be outside enjoying the summer, it's been so hot this year for so long that we can't even take the girls outside in the evenings anymore unless they're going to be submerged in cool water or we're taking them directly to another place that's indoors. It sucks not to be able to take your kids to the park, even, when it's still 105 degrees as the sun's going down.
So we're going to Schlitterbahn when we can, going to indoor places like the New Braunfels Children's Museum or just shopping. Maybe we'll make it down to the beach before summer's over.
But not to complain. I'm actually enjoying the rest and kind of digging how busy work has been and how busy home has not.