19 May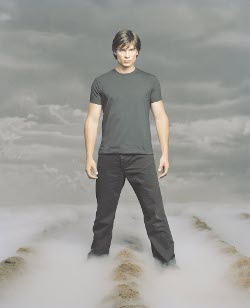 The last episode of Smallville aired last week and the final Television Without Pity recap was just posted yesterday. My friend Tippi Blevins did a fantastic job taking over recapping duties after I left two years ago and she was gracious enough to let me have the last word.
I did watch the finale (OK, I skipped big boring chunks of it, but watched most of the show) and I was still in the process of catching up with about half of this season's episodes on the DVR. But it was a little bit of a comfort to see that very little had changed in this big, 10-season-long run of cheese.
You can read the full recap here. The part that I contributed to the recap, attempting to sum up 10 years of the show, starts here.
A short excerpt:
If Smallville was, for all of us long-suffering close-watchers, the story of missed opportunities and not-quite-theres, it was also at times a place where expectations were so low that small pleasures (John Glover's purr; Allison Mack's sunshine grin, Cassidy Freeman's class) broke through like rainbows in the proverbial Dio dark.
What I'll miss most was the heady mix of cheesy earnestness and patent absurdity (and, of course, the Gay that was unintentional until it clearly wasn't) that made recapping the first few seasons so much fun. The platitudes, the cows, the sweet, coppery-tasting anvils.
Smell ya later, Clark Kent.