10 Aug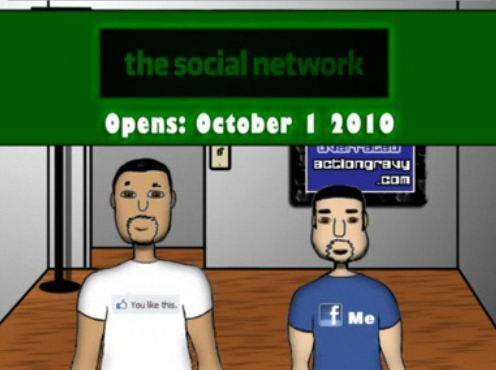 Our new Trailers Without Pity video is about The Social Network, an October movie from director David Fincher about the creation and subsequent world-changing growth of Facebook
It's an interesting thing to make a video mocking a movie like this because it's based on real people and events. I met Mark Zuckerberg a few years ago at South by Southwest Interactive and sat front row when he (perhaps unwittingly) threw a reporter to the wolves in front of an audience of several hundred people.
Mark's a very smart guy and seems to truly believe what he says about privacy going away and Facebook's potential to be a huge avenue for change in the world. He's got a very young man's confidence and all the resources in the world at his disposal right now. Which is also what makes him a little scary and very hard to relate to. When people like Diane Sawyer interview him, they will ask a perfectly reasonable question, and he'll give a perfectly reasonable-sounding answer to a question that is different than the one which was asked. It's a neat trick, but not one that endears you to people, really.
I can't wait to see how the movie portrays him. I just saw Zombieland a few nights ago and really liked Jesse Eisenberg in it and think he'll do a great job.
As for the video, it's nice that all the time Pablo and I wasted on Facebook has finally paid off in some small way; this was a very easy script to write.