2 Aug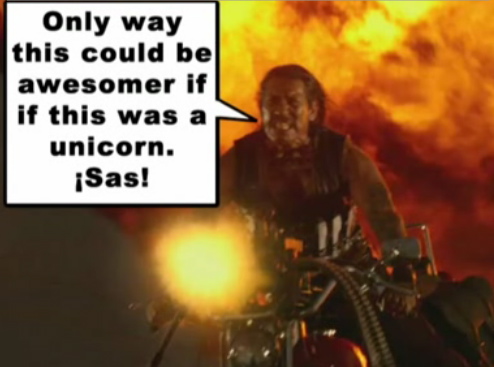 Our new Trailers Without Pity is about the new Robert Rodriguez epic Latino ass-kicking primer, Machete.
We have no quarrel with films featuring lots of Latino actors and music in which, instead of gardening or being one of several desperate housewives, they are handed a knife and instructed to hack, slice and blow shit up for dramatic purposes. I think our enthusiasm is evident in the video below. (Which you can also see at this direct link if the video doesn't load for you.)
Next up, we're doing the Facebook feature The Social Network.