25 May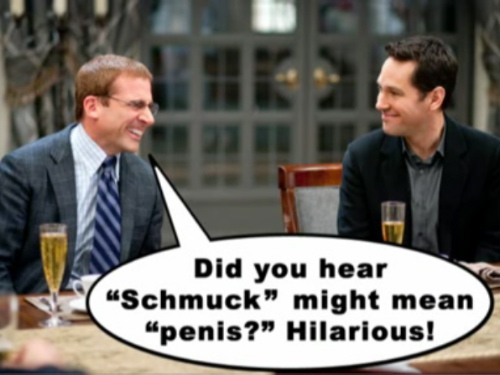 This week on Trailers Without Pity, we take a break from talking about big-budget, superhero-laden summer movies to address the summer comedy Dinner For Schmucks, which stars Steve Carrell and Paul Rudd (and like a half-dozen other comedians you probably really like).
We spend a good deal of time examining what the word "Schmuck" actually means because when you have a clear avenue to penis jokes, you take it and push the accelerator to the floor.
As such, this video is a little more "Not Safe For Work" than usual. Make sure your boss isn't peeking over your shoulder.
You can get to it directly at this link or view the video embedded below. If the video below doesn't load, try the link instead. Enjoy! Next up we'll be doing Christopher Nolan's amazing-looking mindbender, Inception.