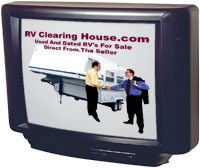 One of the few television programs I don't actually watch.
And folks? That's list is short because I missed the new Ab Fab (recording conflict -- I'm taping it when it repeats on Saturday), Friends (recording SNAFU), Survivor (I decided I don't like this season and stopped TiVo'ing) and shows that I would be watching if they were airing right now like Six Feet Under, Sex and the City and The Sopranos.
How many hours of TV is that? Like 30,000? How is that even remotely healthy?
When somebody tells me about a show that I should be watching right now, I just have to laugh bitterly because, honestly, how? I'm already cutting 24 and Band of Brothers from that list (Band of Brothers is over, but still...), but that still leaves, what, 29,998 hours a week to watch?
I like the digital recorder because you do zip through commercials and opening credits and you don't have to sort through tapes, so watching an episode of say, The Simpsons, takes all of 18 minutes. So you do watch a lot more in a shorter amount of time.
But I keep wondering if maybe I should be... hiking or something. Mountain climbing. Learning to tie interesting knots. Packing for my big move. Hitting the gym more than once a week. Sexing somebody up. Cleaning the kitty litter. Assessing my financial options at the bank. Knitting.
I can at least justify it a little tiny bit more than most people because I get paid for recapping, so I get to say "Yes, I get paid to watch and write about television." But that show only acounts for about 6 percent of my weekly TV watching. That's not a justification! I'm living a lie!
It doesn't even count movies I watched, which are not technically TV even if I watch them on the TV. Like Shrek or Blow or when I went to the movies to see Monsters Inc. and Shallow Hal. Or the videogames played in front of the TV. (Don't get me started on that list or we'll be here all day.)
I sit at a screen all day at work, come home and sit at either the home computer screen or the TV screen for much of the night until the wee hours.
And there are exceptions. I spent a huge chunk of the weekend out of the house and having fun. Last week I went to two concerts. There's a lot of non-TV watching time, when I really stop to think about it.
So how does all that programming get fit in? How is my brain still working as all that passive viewing turns my mind to mush?
Somehow the TV picture tube must be giving some sort of brainwave massage. It has to be feeding into my skull some sort of knowledge laxative, a gentle, soothing bit of programming Ex-Lax that drains me of my ability to resist the lure of prime time viewing.
It's okay. It feels good to be a zombie. You learn to quote Lorelei from Gilmore Girls and get annoyed at little things like Larry David from Curb Your Enthusiasm and you develop a high threshhold for postmodernist cartoon crudity from watching Adult Swim.
It's your world, all around you.
30,000 hours of TV viewing sure doesn't seem like to much. It's nice. The couch. It's so... comfy. And the snacks... so salty. But not as tasty as the brain, feeding on itself as it runs out of outside stimuli.
So good... the brain. Tasty, especially when microwaved and topped with popcorn salt and a little melted butter.