23 Aug
I started writing this (or thought about writing this) close to the 4th of July. I was feeling really patriotic.
We had just gotten back from New York City, staying at a hotel that was right next to the World Trade Center site. And when I say right next to it, I mean that when I looked out the window, there was the Freedom Tower, doing the towering thing in front of us and the still-under-construction stuff 25 floors below us. But we could also see, from our quite nice hotel room, one of the memorial pools.
We chose to be there. We usually stay within walking distance of Times Square or at least close enough to be within shouting distance of Broadway and 54th, but this time we knew we were going to the 9/11 Museum and it was much cheaper to stay in that area. Right in that area. Right up on it.
I'd be lying if I said the Museum was the highlight of our trip. It was gut-wrenching, unforgettable, an experience we felt we had to experience as out-of-towners after having visited NYC previously while it was in progress. In-towners? The friends I spoke to have not gone nor do they intend to anytime soon, and I completely understand. They're not keen to relive something so horrible as a leisure activity or even as education.
In 1995, I covered the Oklahoma City bombing. I moved away in 1997 and though I've visited Oklahoma a few times since then, I've never gone to the Bombing Memorial downtown. I will someday, probably, but it has never been an experience I felt I needed to revisit in that way. Maybe it's fear or avoidance.
There's more to say about NYC, as there always is, because I love being there so much and so does my wife. It was completely impractical to go for just a weekend, but we did it anyway because we really, really, felt we had to go, especially after we scored tickets to a dream show we both really wanted to see.
But I'll skip ahead to after we got back the next weekend, 4th of July.
We didn't have any grand plans in New Braunfels. We didn't really go anywhere or do anything super-special.
I thought about buying fireworks for the kids, just sparklers and snakes and little tanks, the useless stuff that even a 4-year-old as mischievous as Carolina can't turn into trouble, but even when we get lots of rain, the fireworks are super-illegal where we live. Not just to fire them, but to even possess them. Don't ask me, I don't know. All of our neighbors seem to have no problem breaking that law if the noise and shower of sparks in the sky that weekend were any indication.
But anyway… our kids go to bed so early that we've never kept them up late enough to see the fireworks in town. The first fireworks they saw in person was at Disney World, with the blasts right on top of them, terrifying and thrilling them. They thought, first off, that fireworks are supposed to be loud, like cannons right above. Then they saw fireworks at the beach last year and realized that there was a different way to experience them.
This year, we went down to Landa Park, or near it, to see the fireworks. Bedtime be damned. We went to the parking lot at the Knights of Columbus and instead of getting out of our car and walking to the park, like people do, we stayed at the car and watched from there.
The sky was dark and thundery and it kept drizzling, threatening to turn into a downpour, so we wanted to stay nearby. I made an incredibly clumsy Prius 180 turn in front of a bunch of people who were probably hoping I would hit a lightpole so we could face the fireworks and sit in the hatchback trunk.
A little girl from the car next to us made friends with Lilly and Carolina and shared cookies and cupcakes she had made while we waited. A local radio station started playing the simulcast with the fireworks, which went on for almost a full 3o minutes, long enough for me to start wondering where all this small-town money was coming from for this gigantic display of burnt powders. The simulcast was both awful and stirring in almost equal measures. They played all the cheesy country songs about driving a truck in America, and some I hadn't heard before, but that sense of 'Murica started hitting me about halfway through and instead of thinking uncharitable thoughts about the spectacle, I just went with it and watched the faces of my kids as they went from awed to restless to a little bit awed again to tired to wanting more snacks (always with the more snacks) and finally, a little tired and punchy as an hour past their bedtime we finally headed home.
Not long after the New York trip and 4th of July, we took a road trip to Houston, a test to see if the kids have gotten better about not being complete psychopathic killjoys in the car and it turns out they've matured! We did the Houston Zoo, saw some butterflies at the Natural History Museum's very cool aviary thing, ate at some great places and enjoyed this other city that's been there this whole time but that we just hadn't gotten to. It's been a really good summer.
The kids took a two-week swimming lessons course at the public pool and it's been fun watching their divergent personalities (daredevil, reluctant swimmer) converge into water confidence.
Just as the swim lessons were starting, we saw Boyhood, which manages in a little under three hours to articulate years of intangible fears and ideas and thoughts I've been having about aging and my kids growing up and how things change but not really much at all in the day-to-day. Linda Holmes gets it in this lovely essay and we had fun talking with Joe Gross, who's written lots of insightful stuff about the movie, on the "Shots" podcast (more on that below).
I can't tell you to rush out and go see it because it's exactly the kind of movie that could wither and die under the hype it's already getting and it's not even into Oscar season yet when people watching it on their TVs will wonder what the big deal was about this scruffy, leisurely-paced movie where hardly anything happens. (But everything happens, in between the scenes.)
The best I can say if that if you're open to it and it hits you the right way, at the right moment, it's a freight train of emotion and ideas that I'm still unpacking more than a week after seeing it. It seems miraculous that a movie like it even exists.
Other things that have happened: Lilly turned 7 and is starting second grade. We went to the beach and had a lovely long weekend. We took a trip to Houston to visit my sister-in-law and did the touristy thing. Both long road trips were not quite the ordeal they used to be when the girls were younger.
And as for the regimen I mentioned last time, I'm still converting fat to muscle and getting used to doing longer and longer runs. I haven't really dropped much weight at all, I still am about the same in terms of poundage, but my body looks and feels a little different and my endurance has improved dramatically. I don't know if ever was in shape to run more than five or 10 minutes at a time without stopping or getting winded and now I actually look forward to it. So that's working out well and has been worth the expense and time.
This hasn't been a bad summer for me, but it feels like it's been a bad summer for the world in general with the people we've lost, the crazy, angry wars and aggressions happening. My family is good and I'm very lucky, but you just feel it in the air, this taste of sadness and anger and loss. It's very hard to keep your head up and soldier through if you have much sensitivity at all. You put your head down and push forward if you can and count yourself lucky that you have so much to be grateful for.
"Shots"
"Statesman Shots," the weekly podcast and video show I do at the Statesman with Tolly Moseley, continues to roll along and survived a period when Tolly was away having a baby. She returned much earlier than expected, which was fantastic for the show because I was completely running out of ideas without her and my desperation each week was starting to grow. Here's the recent episodes: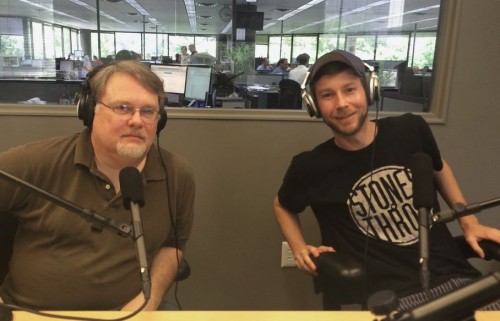 Episode 22 with Funniest Person In Austin Cody Hustak — Dale Roe returned to the podcast, this time as a guest co-host and brought along comedian Cody Hustak, who had just won the Funniest Person in Austin contest. We had fun taking Casey Kasem trivia (the radio countdown host had just died), we talked about outrage on the Internet, specifically Twitter, and Tolly sent us her first baby dispatch from home.
Video: a Casey Kasem quiz conducted by Dale.
Audio below:
---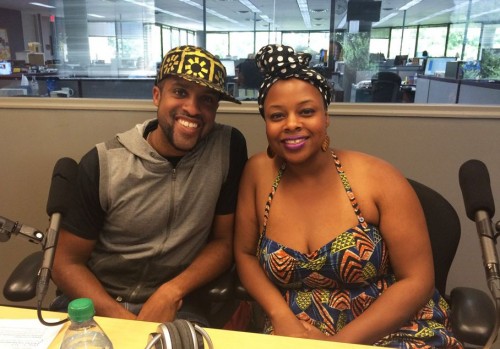 Episode 23 with Riders Against the Storm on building community  — Our Statesman music writer Deborah Sengupta Stith was another return guest who filled in the co-host chair with Tolly gone. She told me about this married couple who do music and call themselves Riders Against the Storm. We communicated a little bit over email, but even as they were walking in to do the podcast, I was freaking out a little bit, feeling unprepared and overwhelmed. It was the first time we'd had musicians on the show and it's not an area I'm as versed in as, say, TV, or comedy or technology. But once the podcast got going, I fell so hard in love with them that I went against all journalistic protocol and I think I actually said, "I love you!" toward the end of the hour. It really was a very special episode, one of my favorites that we've done because it was funny and honest, positive and warm-hearted.
Video: That's not my name.
Audio below: 
---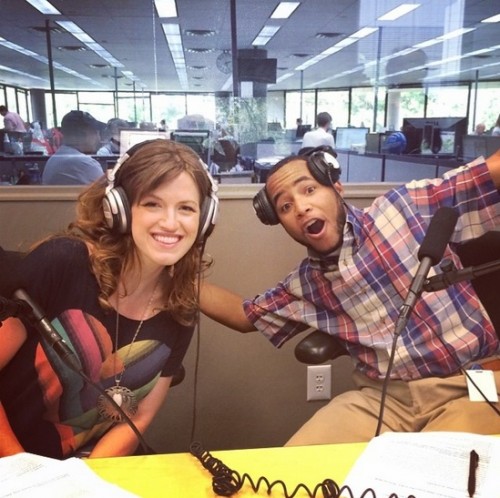 Episode 24 with Tony Atkins on being new in town — As I explain in the podcast, Tony sits right next to me at work and he is really kind and curious and has a great sense of humor, which is always good to see in a young journalist. If he believes I am a crusty old man, he hides it well and we had a lot of fun with him on the podcast exploring what it's like to be a new Austinite. Tony was originally scheduled to be a guest co-host but we were thrilled for Tolly to return to the show much earlier than expected. A segment we did on the "10 Things You Must Do Before You Can Call Yourself An Austinite" went sorta-viral, or at least generated more chatter than usual. It even appeared to completely by coincidence in a random and strange universe not at all influence this piece that Zagat ran a few weeks later from a local freelancer. Hmmm.
Video: 10 Things To Do Before Calling Yourself an Austinite.
Bonus blog post: what you can and can't do on the Lady Bird Lake Boardwalk.
Audio below:
---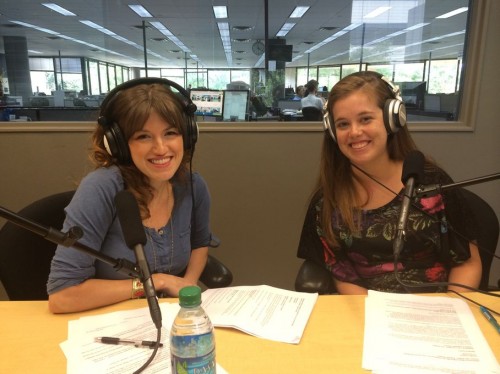 Episode 25 with Arianna Auber on Austin's drinking scene — We finally got the Statesman's cocktails writer to come on and school us on what we should be drinking. This topic seemed a little ill-timed when Tolly was very, very pregnant, but six weeks after birth, it was totally cool. (One of my favorite moments in all of "Shots" history is Tolly telling me to shut up with my judgey parental looks. I laughed so hard it almost derailed the episode.)
Video: Three Austin craft drinks we love.
Audio below:
---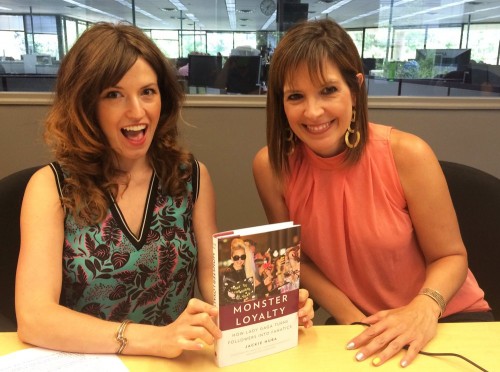 Episode 26 with Jackie Huba on Austin drag culture — One of the things we envisioned about the podcast from the jump was having on experts every week who could talk about specific areas such as food, film, music and what have you. We knew this also meant having on experts who would talk to us about subjects we know very little about and drag culture is certainly one of my lifestyle/entertainment blind spots. I have not really watched Rupaul's Drag Race, but given how fun it sounds, I should probably start. Jackie does drag, and as a straight woman doing drag, she is not what most people would expect, but what she is is a great writer, a person filled with curiosity and a great speaker. We were lucky to have her on.
Video: The magical world of drag names
Audio below:
---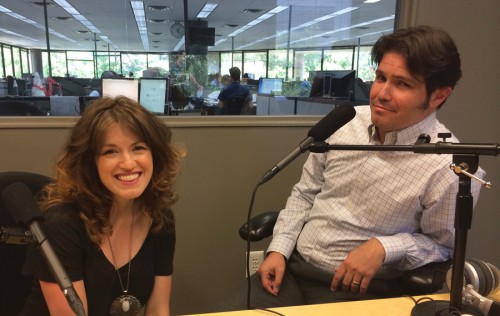 Episode 27 with Joe Gross on Boyhood and "Weird Al" — There's a really good reason we've had Joe on the show three times (plus one guest-host stint while Tolly was gone): he's super smart, funny and knows a lot about all the things we like to talk about, whether it's pop culture, parenting, Austin weirdness or whatever. Joe is always up for any discussion, he's sounds ridiculously good on mic and he told us early on after appearing on our pilot episode that he'd be available whenever we needed him. And he has been. He was also was the perfect person to talk about the film Boyhood after writing a review and several smart articles about the movie. You could probably call this a prototypical episode of "Shots"; it gives you a very good idea of exactly what we are trying to do with the show.
Video: Stuff still left on our #NoBummerSummer To-Do List
Bonus blog post: The how-it-happened of "Weird Al" Yankovic's comeback.
Audio below:
---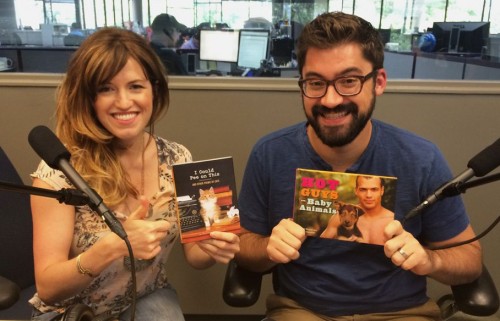 Episode 28 with Austin Kleon on creativity and stealing like an artist — Tolly has known Austin for a long time and I had interviewed him for a piece in advance of this year's SXSW Interactive and found him to be a really warm, chatty, super-thoughtful guy. His books on creativity, Steal Like an Artist and Show Your Work are must-reads if you're a person who makes stuff for a living (or if you're trying to get there). On the show, I loved the weirdness of the cat/dog book segment, "What IS this?" which I'm sure will return with other wacky topics. That we got actual knowledge out of that segment was a very awesome surprise.
Video: Pets in print: what's up with that?
Audio below:
---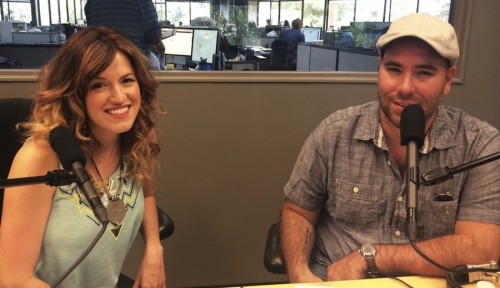 Episode 29 with Dan Solomon on Austin's freelance economy — I didn't know Dan before this episode; he's a friend of Tolly's and I'd only run into him once or twice before at shows. But I'd read a lot of his stuff in the Austin Chronicle, New York Times and other places and Tolly said he's a friendly, smart guy. And that he was! He was super game for whatever we wanted to talk about and extra-friendly to boot. He's also very funny and open, two traits we love in our guests. I enjoyed the detour (which you can see in the video) into more talk than was necessary of urine and urine-related problems.
Video: Our ideas for beating the August Austin heat. I think you will agree that my spray bottle rental idea is a clear winner.
Bonus blog post: Tolly writes about Stephen Colbert and Tina Fey as parenting role models. This also ran in the newspaper.
Audio below:
---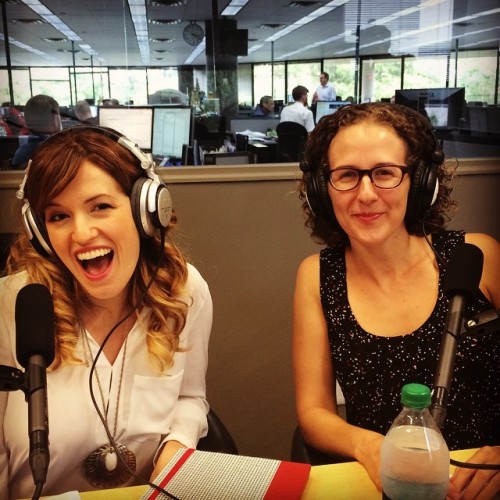 Episode 30 with Addie Broyles on new food delivery options in Austin — Addie's always a great guest, this is I believe her fourth time on Shots, and we wanted to talk about the big story on food delivery in Austin that she and I worked on together (more on that below in the Statesman section). Really good episode with discussions about the situation in Ferguson, Missouri, reality TV and movie adaptations of books we love.
Video: Is Austin a haven for reality TV stars? See the video that was retweeted by Teen Mom Farrah Abraham.
Audio below:
Other Statesman Stuff
Oh boy have I been busy at work, but that's really nothing new. I think I've gotten a little better about balancing the "Statesman Shots" stuff with everything else, but sometimes it becomes a little bit overwhelming and that weekly column is never far from deadline.
Here's some of what I've been writing about since the last blog post.
Digital Savant columns:
Digital Savant Micros (these are much shorter how-tos or quick-hit explainers)
Other Statesman stuff that was not columns or Micros:
The biggest project outside of my weekly stuff was a story I worked on with food writer Addie Broyles about the changing delivery scene in Austin.
It took a lot of work and time, but I'm thrilled with how it turned out. The print version, which ran in the Sunday paper, took up three pages and had lots and lots of information. It was a beast, but I'm glad we did it. We ended up using it as fodder for "Statesman Shots" as well.
I wrote a fun story about Gov. Rick Perry's mug shot and how he should approach it. It involved me talking to some image consultants who are, no joke, the nicest people I have ever spoken to. Or maybe they just are so good at projecting their images that they fooled me. Either way, this was enjoyable.
Did a story about an Austin/San Francisco-based app called "Gone!" that helps you get rid of your stuff. It's a great idea, but the execution was not perfect, as I wrote.
And a piece that may be useful for next year if you're planing to submit a SXSW panel: tips for the doing that, spun off from a Shots discussion.
So that should give you enough reading material for the rest of the summer and fall.
Previously.TV
Vampires, y'all!
Since The Walking Dead ended I was taking a long break from writing TV stuff, but I was intrigued by the show Halt and Catch Fire (that intrigue didn't last). I ended up writing a piece for Previously suggesting they turn it into a Half-Life series, a suggestion I STILL STAND BY BECAUSE WTF HAPPENED!? Halt was just renewed for a second season and I sure hope it's less dopey and Joe-focused than the first half-crappy season. (Half was great, but seriously, it really sputtered for a while.) Go check out that link because Glark did an awesome illustration to go with it.
But the real gig I've had with Previously this summer is covering The Strain, the Guillermo del Toro vampire show that I am actually liking a lot more than I was expecting. It's kinda dopey at times, but they get the visuals right and the vampires are legit scary. (Though I'm getting a little tired of the long throat hose attack. Would be scarier if it came out of their butts.)
Here's the pieces I've written:
I'm covering the whole season, so just visit Previously every Sunday night (my articles usually appear right after the show airs) and also check out Jeff Drake's very funny Fart Faces of Strain features as well.
Space Monkeys!
We announced a hiatus in May and it's taking longer than we expected to get back on track for a return.  So… new comics soon, I hope?
Sorry, not much else to report on this front right now.
Other stuff
This has gone on way too long, so I'll just tell the rest with some photos I like of the last few months.